Application of Energy-Saving in Injection Molding Machines Achieves the Green Development
2023-05-04 11:47:39
---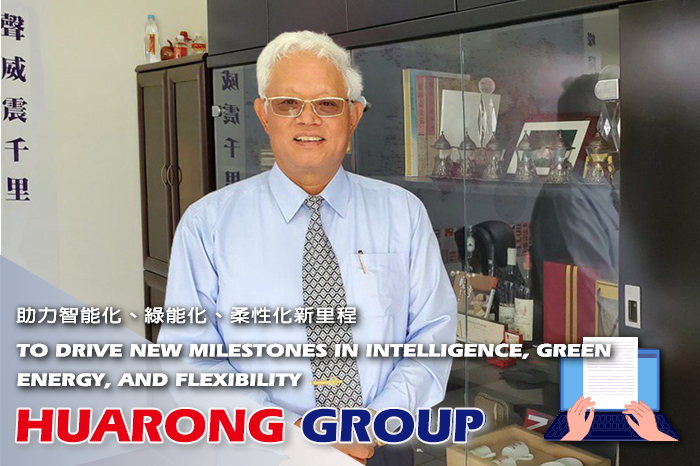 ---
Amid the severe background of global climate change, energy conservation, emission reduction, and promoting green development have become countries' joint economic, social, and environmental goals. As a leading company in the field of injection molding machines in Taiwan, Huarong actively implements TPS lean production, continuously optimizes production processes, reduces waste, improves production efficiency and product quality, and further reduces energy consumption and carbon emissions, striving to assist in "green development" and "zero emissions."
Implementing TPS is a complex process, and it requires the guidance and management of professionals, as well as the active participation and dedication of employees. TPS applies lean production principles to analyze and optimize production processes, improve unnecessary procedures and actions, reduce waste in the production process, and lower energy consumption and carbon emissions through waste reduction and increased efficiency. In addition, TPS emphasizes on-site improvement and lean thinking, stimulating employees' innovative consciousness and initiative and promoting the resolution of on-site problems.
Establishment of an Automation Department to Drive New Milestones in Intelligent, Green, and Flexible Manufacturing
In addition to actively implementing TPS lean production, Huarong continues researching and developing new injection molding technology. It is committed to developing single-machine intelligent machines and recently established an automation department to strengthen the group and assist customers in moving towards new milestones such as intelligence, green energy, and flexibility.
Chairman Hsiao Tung-Pin said that the establishment of the automation department helps customers move towards smarter process production efficiency and incorporates collaborative manipulator arms to assist customers in obtaining maximum output and benefits with minimal investment. All machines can equip a servo system to consume less energy and maintain strength, reducing power consumption by 65%. Pursuing ESG and sustainable zero-emissions corporate values also enables customers to prosper together.
Huagong Group Chairman, Hsiao Tung-Pin, emphasized that "pursuing innovation and high-quality, creating high value for the industry" has always been the company's central idea. In line with this philosophy, the company has developed a variety of horizontal and vertical injection machines, such as the composite processing blow-injection molding machine and the medium-to-large two-platen injection machine. These machines achieve intelligence and combine with the "MES Injection Management Platform (HFM system)" to assist users in accurately grasping the interconnection of the network platform across factories. This system allows single-machine to self-detect any slight abnormalities during the production process and immediately send a message to users to grasp production information and instantly make real-time processing and judgments. Many customers admire it.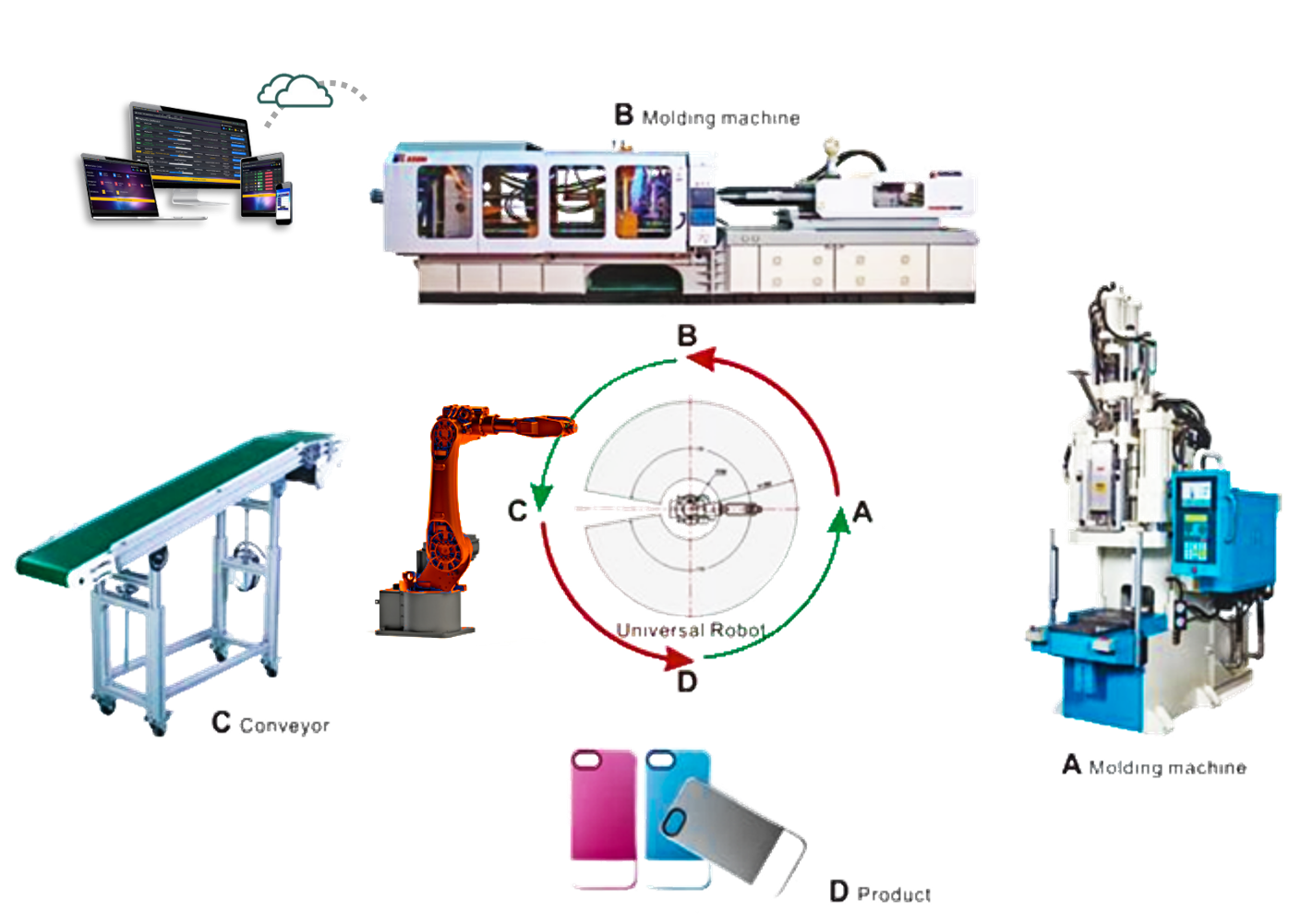 Huarong Launch Two-Platen Smart Injection Machines with Competitive Market Advantages to Cope with the Downturn
The pandemic prompted industries worldwide to face coexisting risks and new challenges. People are more concerned about issues of the environment, economy, society, and resource waste, thereby increasing their attention to sustainable development. After the pandemic in 2023, "sustainability" has become a critical challenge that companies must face.
Huarong is a technical expert for the Industrial Bureau of the Ministry of Economic Affairs in project guidance plans for automation and integration planning. In the face of the critical challenge of "sustainability", Huarong assists injection molding factories in improving production efficiency, controlling the status of production lines, and enhancing customer competitiveness through the "Smart Management System (HFM)." The system contains online information and enables intelligent self-inspection of equipment, which benefits managers, production management personnel, and on-site operators in continuous production and operation.
Further reading:Huarong got certification of Automatic intelligent system
Huarong Group has also deepened its technical software strength and responded to the downturn by launching the NRH series of medium-to-large plastic injection machines, the "Two-Platen Smart Injection Machine, "which has market competitiveness and energy-saving advantages.
Chairman Hsiao Tung-Pin emphasized that the "Two-Platen Smart Machine" NRH series, compared to the same-tonnage toggle (three-platen) injection molding machine, has reduced the machine length by about 15% to improve the utilization of factory space. Still, the two-platen machine's long opening stroke is suitable for producing large or deep bucket-shaped plastic products.
Huarong provides customers with higher-quality equipment for the "two-platen machine." The patent design of the suspended tie bars bearing module and supporting sliding module make the machine stable under high-pressure mold clamping, preventing the machine body from shaking and reducing the probability of pull-rod breakage. It saves machine maintenance costs and gains patent certification, making customers trust Huarong more.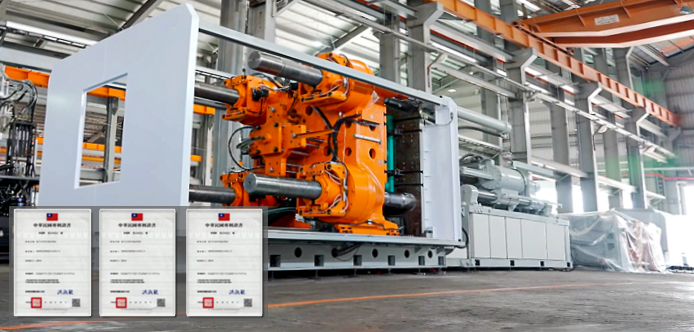 Further reading:Two-Platen Injection Molding Machine Obtained Patent Certification to Provide Better Machine
Injection Molding Machines Paired with Servos Assist in Green Development
Injection molding machines with servo motors boost green development. By precisely controlling the speed of the servo motor, efficient, precise, and stable operation of the injection molding machine is achieved. Huarong was one of the earliest manufacturers in Taiwan to combine servo motors in injection molding machines, possessing mature experience in injection molding machine manufacturing to meet customers' injection molding needs. Compared to traditional hydraulic systems, servo technology consumes less power, produces less noise, and dramatically reduces oil leakage, avoiding adverse environmental impacts. Further reading:Features > Power Unit - HUARONG GROUP
Related Reports - Economic Daily News
華嶸集團善盡企業ESG 邁向永續綠能發展 | 熱門亮點 | 商情 | 經濟日報

Previous news: Case Studies: Successful Implementation of Automation Solutions in Injection Molding
Next news:Huarong Smart Injection Molding Machine: A Stable and Reliable Production Equipment