Outward injection molding machine – NRV series
ー Compact Structure with Faster Clamping and Bigger Opening.
---
---
Shifted clamping cylinder reduced 18% machine length.
40% shortened clamping cylinder.
Enlarged 20% of opening stroke.
Precise alignment & centering ensuring parallel & collateral clamping movement.
Advanced cylinder design brought accurate positioning, ensuring robotic automation.
Platen deformation analysis.
Center-forced clamping with 55% minimized deformation, by FEA.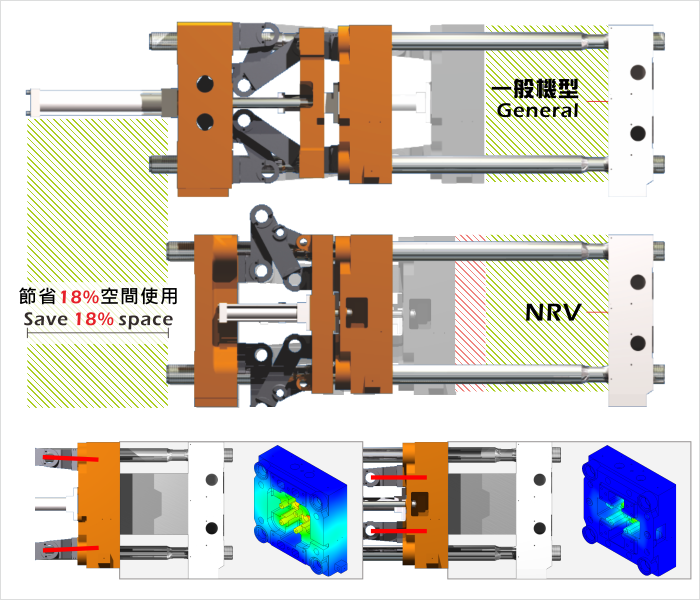 ---
Inquiry Professional Staff at Your Service.
---