Injection Molding Robot - Manipulator Arm
Combined with Huarong's experience in injection molding machine manufacturing, we can provide customers with various solutions to achieve fully automated production, improve your production efficiency with excellent performance, and demonstrate equipment features of power-saving, precise and fast.
---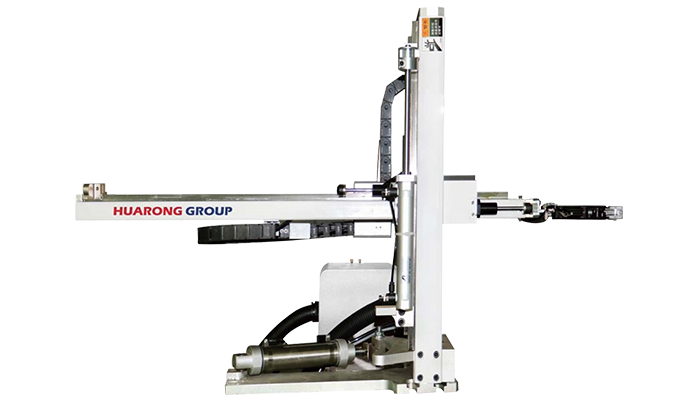 3 Axle Cantilever Cylinder - HRB-LA Series
ー Inserting parts, products unloading, stacking, and secondary processing.

Simple unloading equipment, simple to operate. Suitable for inserting parts, product unloading, stacking, and secondary processing.

This series can be adjusted according to whether it is used on a horizontal injection molding machine or a vertical injection molding machine.

Machine models

S type for Horizontal
V type for Vertical
Telescopic and Double Arm – HRB-LS Series
ー Integrate and provide good value robots to promote your competitiveness.

Integrate the advantages of servo and pneumatic hybrid, and the servo robot arm makes the equipment run stable and accurately under high-speed operation, with multi-point inserted available.

The telescopic and double arm make the distance of picking materials up and down shorter and faster, the best solution for limited height space.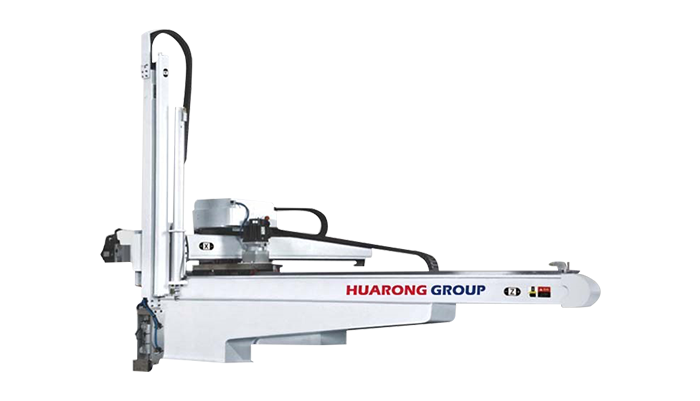 Telescopic and Single Arm – HRB-LW Series
ー Suitable for long or heavy products

When the product length is long, general robot arm may be interfered by the product in the process of taking out; or when the product weight is too heavy, such as pallets, car bumpers, etc., choosing single-arm design can avoid the interference problem, with servo and Telescopic design, the robot arm can move up and down faster and stable.
---
Inquiry Professional Staff at Your Service.
---