Algerian electrical equipment & accessories manufacturer, Huarong's strong partner
2022-05-17 12:07:30
---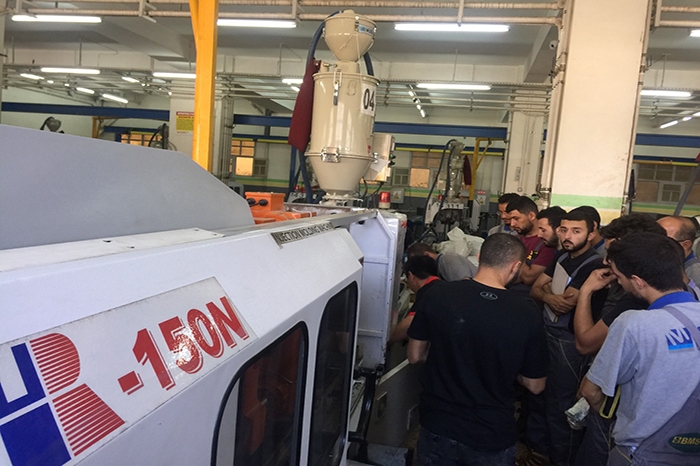 ---
An indispensable electrical equipment in the power supply, and the indispensable injection machine behind it
There are many electrical equipments and accessories around us, from daily needs to industrial production, such as mobile phone accessories, lighting bulbs, sockets, extension cords, etc., all play an important role in our daily life. They may be unremarkable, but that's why we don't pay special attention to their presence because of their good quality, therefore, one of the key roles in creating its good quality is the production machine, that is, the injection machine.
From electrical equipment to electrical accessories, a stable and durable injection machine can produce different plastic products
A large-scale electrical equipment manufacturer in Algeria, which has been engaged in the manufacture of electrical equipment and electrical accessories since 2001, and in 20 years the company has become a market leader in the local market. it continues to plan to revitalize production potential, expand production lines, and manufactures good quality sockets, switches, extension cords and light bulbs.
Soft power of Huarong - high quality service
The first acquaintance with the Algerian customer was at the activities held by the TAITRA(Taiwan External Trade Development Council). At first, the customer contacted Huarong not to buy injection molding machines from us, but to visit a plastic company in Tainan due to geographical relationship. Although it was not for order transactions, both parties are thus connected.
At the TaipeiPlas exhibition two years later, customers came to visit our booth. Although customers at this time wanted to buy injection molding machines, they had already negotiated with another manufacturer and were ready to buy their machines. The visit was just to say hello, and Huarong insisted In the spirit of high-quality service, we introduced our horizontal injection molding machine to customers with heart. A few days later, customers who were impressed by our sincere service, after contacting our business, directly ordered eight horizontal injection molding machines-HRN series, and said After that, a total of 24 units were needed. Now, seven or eight years have passed, there are more than 50 Huarong injection molding machines in the customer's factory under close cooperation, and we will continue to cooperate in the future.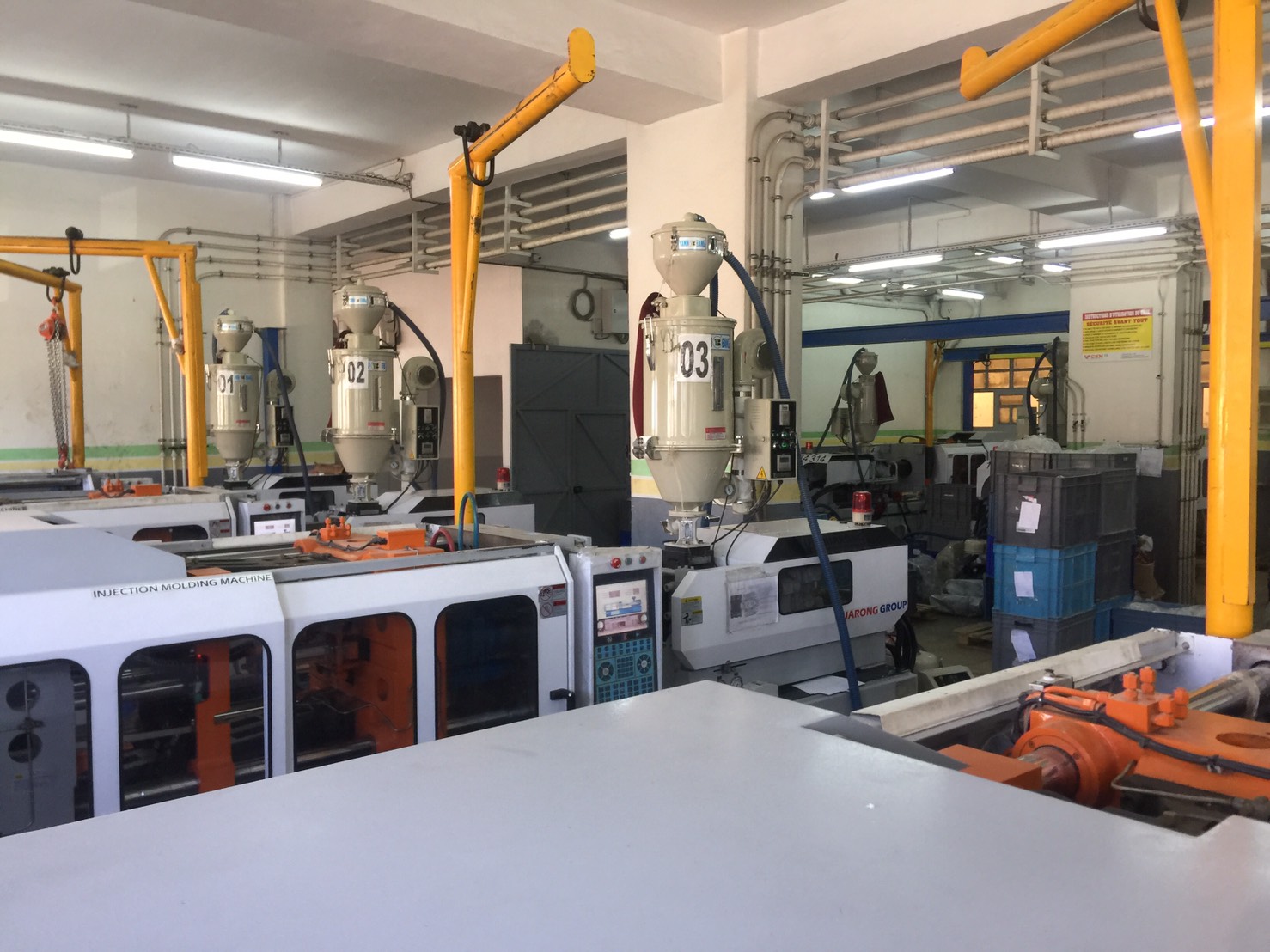 Why choose to purchase injection molding machines with Huarong?
Before cooperating with Huarong, the customer originally used the European brand injection molding machine, but the maintenance cost is high, and the design is complex, which is not conducive to local operation in the long run (local education level, economy and other factors). The biggest feature of the HRN series is the simple design, stability and durability. Even if the structure is simple, it is the most versatile and relatively easy-to-operate model. In addition to solving the problem of operation, clamping structure and patented detachable shield for easy maintenance, thereby reducing the cost of machine maintenance and solving the cost of machine life.
Under the long-term cooperation since 2014 and the highly stable production of the machines, the customer company is growing day by day. The technical director said that they cherish the cooperation with Huarong very much, because the use of our machine has high precision, fast response and stability Good performance, so that their production lines can be stably produced, and their production capacity has been greatly increased, so that they can become a leading manufacturer in the market. And this is also in line with Huarong's philosophy - Quality-Innovation & Industry-Alliance.
Features of Huarong's toggle clamp injection molding machine-HRN series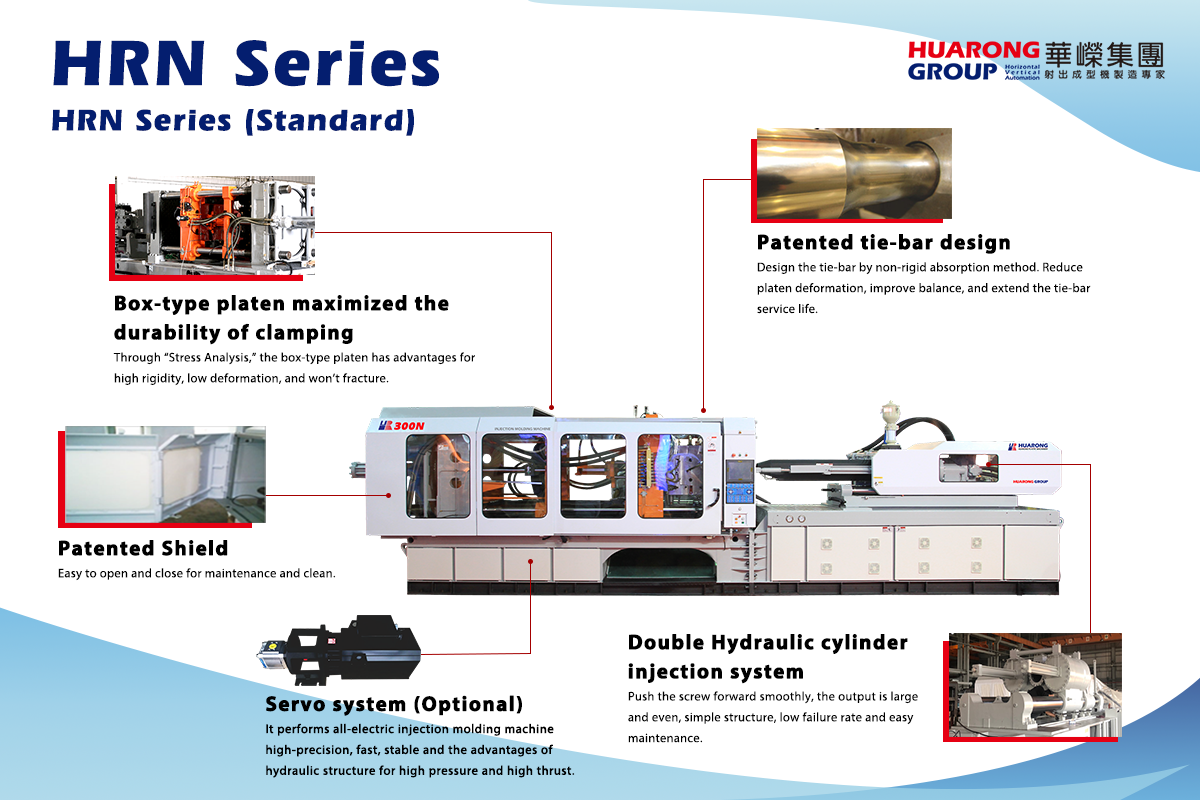 For details, please click →Toggle clamp injection molding machine-HRN series