Industry eyes were on Huarong Group's new launched injection blow molding machine!
2021-11-16 08:43:52
---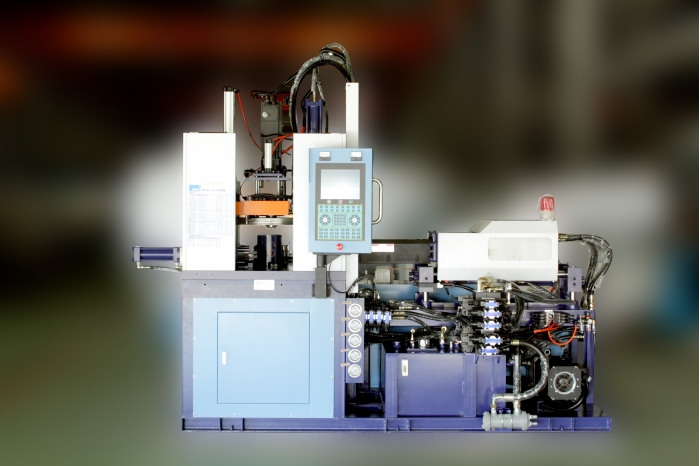 ---
Huarong Group, one of the leading horizontal / vertical plastic injection machine manufacturers in Taiwan, recently launched a new machine. Huarong invited many VIPs in Taiwan to visit the scene, and industry eyes were on this new launched injection blow molding machine.
Roy Hsiao, chairman of Huarong Group, said that the pandemic had affected global industries. The cost of plastic materials has grown. The strategic and flexible aspects of business operations are more critical. In the field of micron processing, Taiwan's machine tools / equipment still embraces advantages. However, the injection molding machine has the heaviest load in reciprocating motion and the most considerable continuous movement among all machine tools / equipment.
Roy pointed out, "The pursuit of innovation and high quality are the requirements of the Huarong Group, and the creation of value by industrial alliances is the way to maintain the relationship with our customers". In the face of these two points of view and Industry 4.0, how to think and assist in advance on the client-side is the key decision point for the machine tool supplier in the future.

The composited injection blow molding machine, which launched this time, could complete processing, manufacturing, and production with one machine. Compared with the separated injection and blow molding into two machines, this composited injection blow molding machine has a smaller size, which means it occupies a small space and is complete in one step without secondary heating.
Moreover, it equips with a four-station servo rotary table structure and a direct-drive servo system. The rotary table system has a reproducibility of 99.9% up of the rotation position. In addition, it can change the mold cores easily. It's very suitable for producing various styles and small quantities of products to reduce the mold change time by 60% and the mold make cost by 80%.