Huarong explores win-win opportunities for IMM - Commercial Times
2021-02-19 10:51:14
---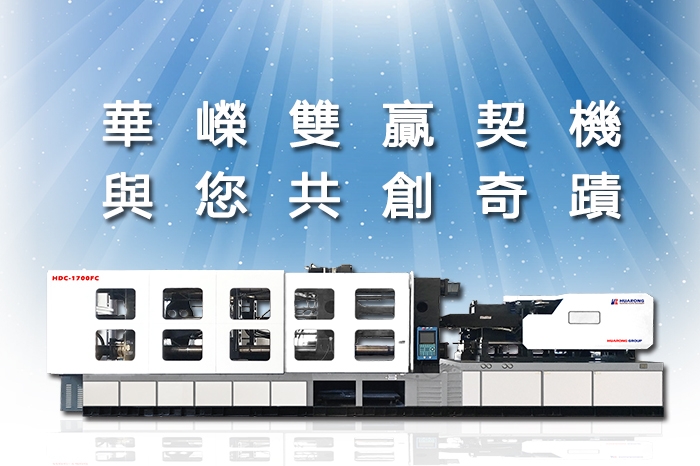 ---
With the advent of 2021, COVID-19 is still a global concern and a challenge to our life and changing existing work patterns. Huarong Group introduces intelligent production and manufacturing in an injection molding plant to respond to customers' changes and needs and develop a win-win opportunity for injection molding machines.
The CEO of Huarong Group, Mr. Xiao, said that the group is an expert in injection molding machines, which can meet the market's needs for vertical injection, horizontal injection, multi-injection, injection blow molding. Through "Quality-Innovation & Industry-Alliance," actively seeks a win-win situation with customers. In addition to the continuous research and development and launch of unique plastic injection and injection blow molding machines, Huarong can also assist in planning fully automated production lines for injection and injection blow molding. Improve production efficiency, reduce direct labor costs, and become the best partner for plastic molding customers. Create more diverse and efficient operation opportunities.
The key to the new generation of injection molding plants lies in smart manufacturing. Under the catalysis of Industry 4.0 and the epidemic, more companies have realized the importance of transformation. From equipment, molds, and peripheral connections, vertical integration of upstream and downstream industries, combined with sensors, Big data analysis, cloud networking, and other technologies have accelerated the establishment of automation and smart factories, and through the Huarong Factory Management platform (HFM) to help data analysis and decision-making, to achieve automatic intelligent production of equipment.
HFM makes information transmission and collection unlimited and can collect and integrate plant-wide equipment information in a real-time database. HFM can flexibly combine the data with the customer's current management system to help achieve rapid make accurate decisions. The intelligent self-check function has upgraded from passive maintenance to active maintenance. HFM can also set the self-test range for several production parameters to deal with and eliminate the situation as soon as possible to reduce downtime. If problems occur, HFM can also notify them immediately to shorten the time to resume work. If there are any problems in the production process, HFM can obtain relevant information on PC and mobile devices in real-time, and it can grasp the status of the whole plant and production progress at any time.
In this epidemic, many factories were forced to suspend work. The global supply chain is also facing a disconnection crisis, making more companies realize the importance of smart factory solutions. Huarong Group upholds excellent quality and high-quality service. It integrates the market advantages of Huarong, Nanrong, Yuh-Dak, Wuxi Huarong, Wuxi Nanrong, Guanming Machinery Factory, and India Huarong. The machine features meet the market's needs and help customers manage the production remotely and in real-time, establish smart factories and automated production plans for the entire factory under Industry 4.0 and the epidemic, and improve intelligent management.