Welcome Taiwan Association of Machinery Industry to visit Huarong
2022-03-14 10:58:52
---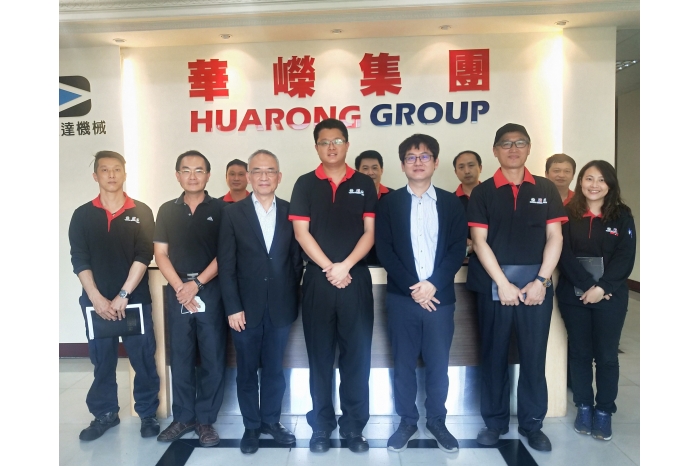 ---
Huarong is honored to be nominated by the TPS project review committee as a manufacturer with excellent execution results, and was interviewed by the "TPS Column" of the Machinery Information Monthly.
We divide the factory visit into several stations, and tell the distinguished guests about the production status in the factory and the improvement status after contacting and learning the TPS course. TPS (Lean Manufacturing) plays an important role in the digital transformation of the manufacturing industry under the current industrial trend. After the implementation of TPS, Huarong Production will also be able to improve the overall efficiency.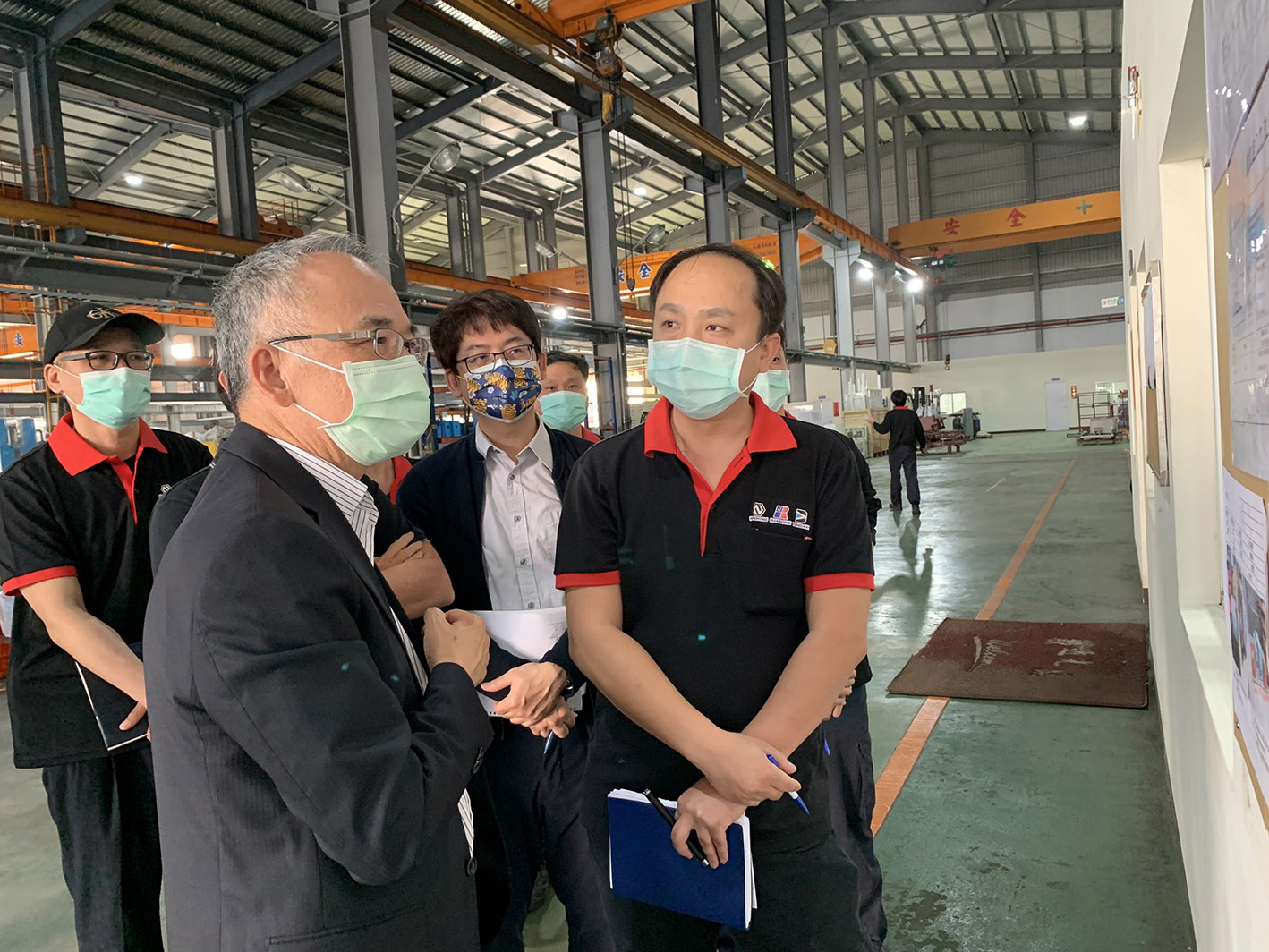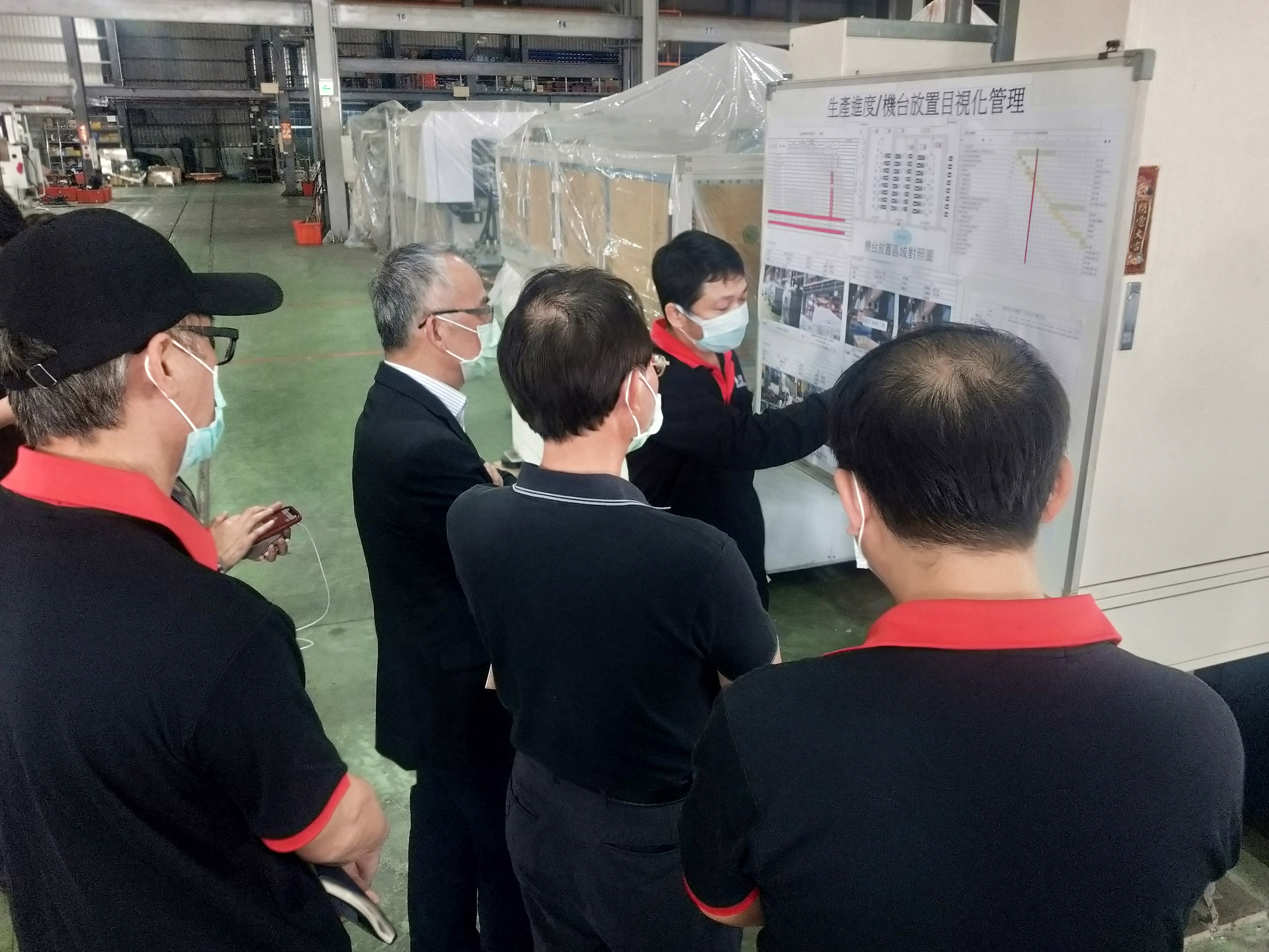 In recent years, TAMI has intensively conducted numerous machinery export promotion delegations, as well as trade fairs in domestic and international market places.
"TAMINet" was established as a multilingual website geared towards machinery promotion. The website is available in Mandarin Chinese, English and Japanese. This easy to use website is essential in helping company members to offer customer quotes and technical information with just a few clicks of the mouse. "TAMINet" is a business platform that provides machine builders and the satellite companies with the ability to interact each other for sales cooperation and technical discussion. It is also a smart manufacturing forum for both buyers and sellers who wish to acquire up-to-date market information, CE conformity guidance and so on.
The chairman of the group, Xiao Dongbin, took over as chairman of Tainan District of Taiwan Machinery Industry Association (TAMI). In the future, in addition to helping the association to promote related conference affairs, it will also actively contact the members of the southern district to strengthen the cohesion and cohesion of the association. The integration of related resources allows members of the Southern District to fulfill their responsibilities and obligations as members of the Association and expand the influence and industrial competitiveness of the Association in many ways.
Huarong is always looking forward to the visit of VIPs, which means that the dedication and hard work of all colleagues can be shown to everyone. The hard work and sweat are not only reflected in the quality of the machine, but when there are VIPs visiting, we can proudly report to everyone that Huarong is a company that continues to grow and progress!