【Congratulate】Huarong won "2019 3rd Taiwan Excellent Trademark"
2019-01-18 09:00:00
---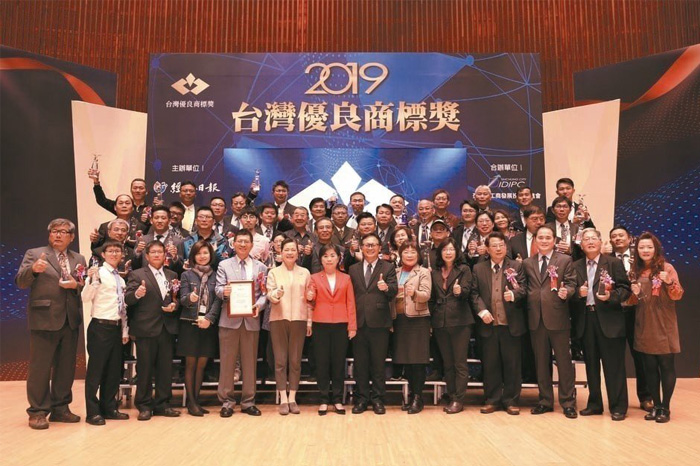 ---
Under the leadership of Chairman Xiao Dongbin, Huarong Group won the "3rd Taiwan Excellent Trademark Award in 2019".
The "2019 3rd Taiwan Excellent Trademark Award" award ceremony was held yesterday (17) at the Taichung City Government. There were 40 high-quality companies in Taiwan.minum, and Weifeng Rubber won Judge recommendation award.
Taichung Deputy Mayor Yang Qiongying said in a speech that there are 27 in the central region, showing that enterprises in the central region have been highly recognized by all sectors of industry, government and academia. Also present yesterday were Wang Meihua, Deputy Minister of the Ministry of Economic Affairs, Li Yi'an, Deputy Director of the Economic Development Bureau, Zhuang Dali, Vice Chairman of the Taiwan Machinery Association, and Zhou Zucheng, Vice President of the Economic Daily.
Yang Qiongying said that small and medium-sized enterprises are the driving force behind Taiwan's economic development, and Taichung is full of "hidden champions." In addition to quality, technology and innovation, the development of the industry requires more attention to brand development. Trademarks are not only the best portrayal of the team spirit of all corporate brands, but also important intangible assets of corporate image and culture.
Yang Qiongying said that the Taichung City Government promotes policies such as youth entrepreneurs, entrepreneurial version registration guidance, and small and medium-sized enterprises can provide the necessary operating resources during the development stage, assist new startups and traditional industries, and establish core corporate values ​​through brand trademarks. Comprehensively enhance brand competitiveness.