The Features and Examples of Vertical Injection Molding Machine with Rotary Table Template
2023-06-15 17:19:38
---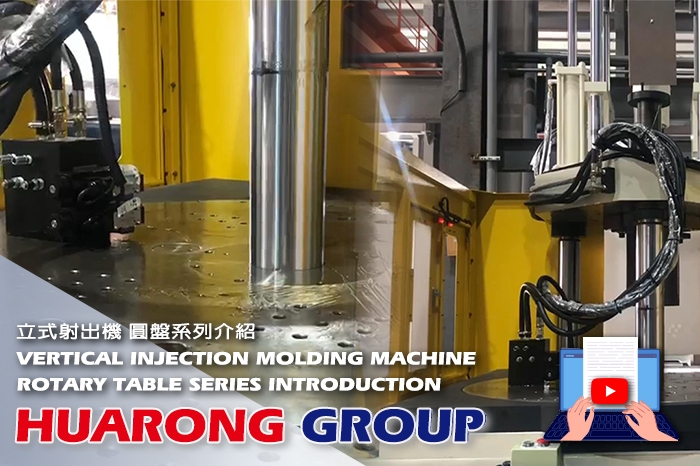 ---
If you are part of the plastic injection molding industry, you know that production efficiency is the key, and the "Rotary Table Vertical Injection Molding Machine" may be exactly what you need to improve your production efficiency. In this article, we will focus on introducing the features of the rotary table injection molding machine and provide production examples to demonstrate its high efficiency.

Classification of Vertical Injection Molding Machines
Before diving into the rotary table injection molding machine, let's learn its machine structure. The vertical injection molding machine is widely used in the rubber and plastic injection molding field. Unlike the horizontal injection molding machine, its unique vertical injection method and clamping system, make it an essential equipment for manufacturing specific plastic products.
The selection of machine models varies depending on the features and molding conditions of customer's products. Vertical injection molding machines can be classified based on the "injection direction" and "clamping template." The injection direction can be divided into horizontal injection and vertical injection, while the clamping template can be single-slide, double-slide, and rotary table type, which we will introduce next.

What is a Rotary Table Vertical Injection Molding Machine?
A rotary table injection molding machine, that is, the lower platen part of the clamping unit adopts rotation way to make two (or more) molds alternately rotate back and forth to perform injection molding and insert or pick-up operations. Multiple sets of molds can be placed, allowing simultaneously operations of inserting, picking up, and molding.
Advantages & Features of Rotary Table Vertical Injection Molding Machine
The application of rotary table injection molding machines is widespread across various plastic industries. The rotary table vertical injection molding machine can be chosen for production, whether it is automotive components, hardware, electronics, or houseware. The vertical injection molding machine occupies a smaller footprint, making it suitable for limited factory space. By utilizing the rotary table template, the machine maximizes this advantage. With multiple sets of molds in production, it increases productivity and monitors the actual availability in real-time.

Huarong Smart Factory Management Platform helps you monitor actual availability
Huarong's progress is not limited to injection molding machines, it is our mission to create more value for customers. Huarong has a self-developed Smart Factory Management Platform (HFM), which helps customers gain comprehensive control over the production status by providing visualized data on actual availability. The platform also features intelligent self- inspection, sending instant notifications to users and assisting customers in advancing towards intelligent manufacturing processes.
Huarong Smart Factory Management Platform Features:
Fully production process control.
Production data input/output.
Micro-abnormal self-check and announcement.
Remote on-line checking and trouble-shooting.
Authorization management to ensure production safety.
Huarong Group can not only provide horizontal injection molding machines, but is also committed to meeting customers' needs for vertical injection molding machines. If you are looking for rotary table injection molding machines, Huarong is your good injection molding partner worth entrusting. Horizontal, Vertical, Two-shot, & Automation For all your injection molding needs.
The following points illustrate the advantages and features of Huarong Group's Multiple Embedded Rotary Injection Molding Machine Series:
Rotary table oscillate 180°, rotate back / forth for easy loading and finished parts pick out, to increase productivity.
Rotary table with location pin, accurate positioning for mold alignment and automation.
Robot interface capability for complete automation.
Standardized with 2-stations function, and capable for 3-stations or 4-stations function & automation linkup for advanced efficiency.
Standardized with 3-columns clamp, and available for 4-columns clamping upon request.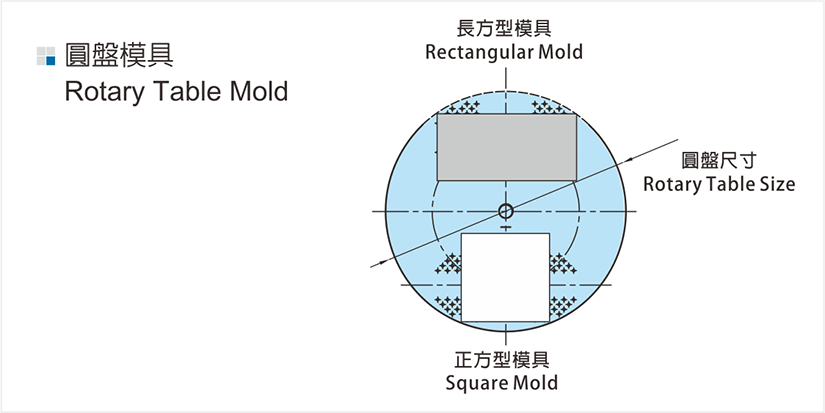 Production Example Video
▶Video highlights
Machine model | YR series, YD series
Products | PVC Pipe fitting, PBT Light Housing, Cable, Refrigerator Glass Shelf, Fruit Knife Handle
YouTube:

Previous news: The Science Behind Plastic Caps: How They Were Made And Protect the Content?
Next news:The Process of Key Role for Warehousing: Plastic Pallet Injection Molding