Dual Color Hair Clip Machine - How To Make Your Own Dual Color Hair Clips
2022-11-29 15:13:02
---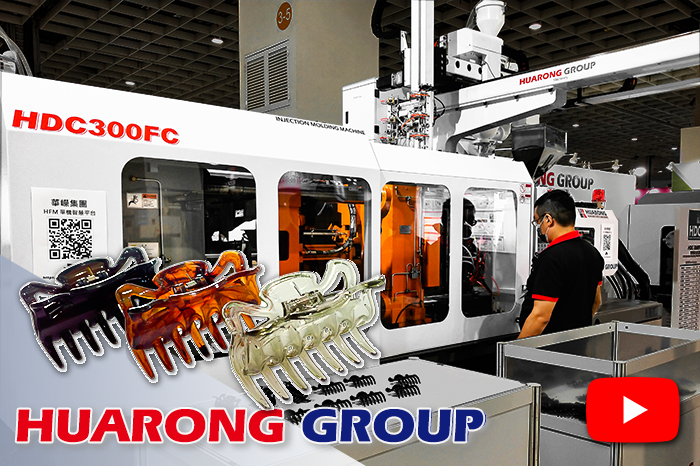 ---
The below video will show you how to produce dual-color hair clips
If you are looking for an easy way to make colorful hair clips, then a co-injection molding machine to be the dual color hair clip machine is perfect for you!
The injection molding production makes dual-color hair clips have high precision and stable quality, and dual-color hair clips are good structural strength to be durable. With the co-injection molding machine, the hair clips can be non-slip or mixed color by the injected plastics replacement.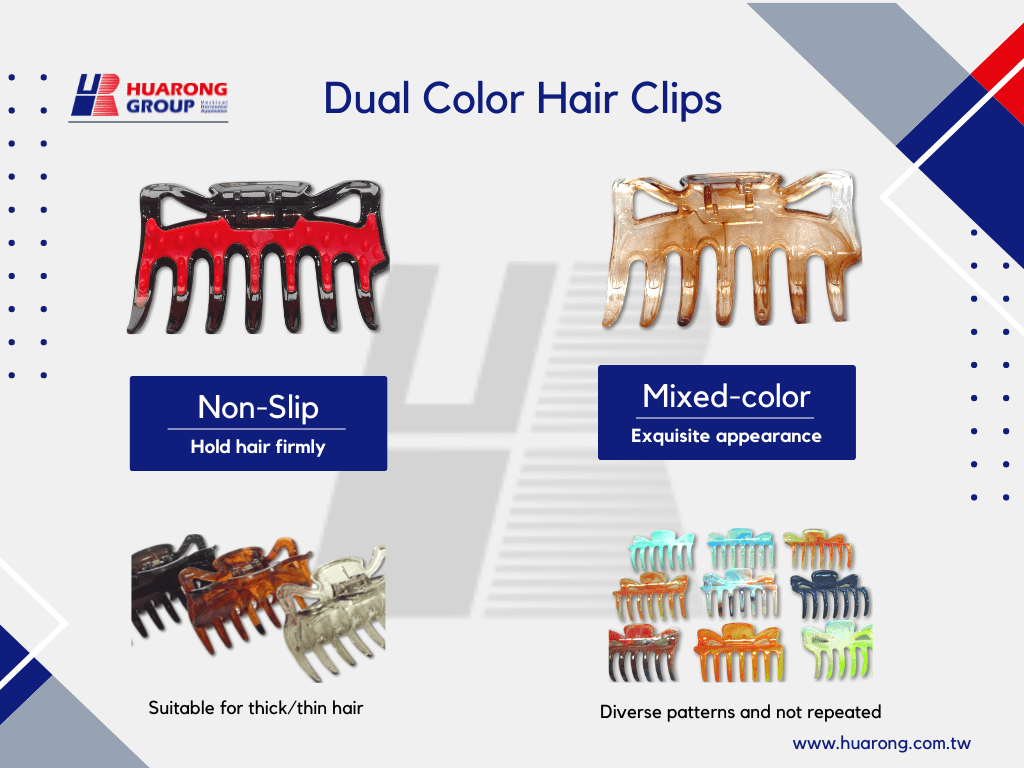 Huarong offers a dual-color hair clip turnkey solution and a total solution
Huarong is experienced as an injection molding machine manufacturer. For dual-color and multi-material products, like dual-color hair clip production, Huarong can offer a turnkey solution from a co-injection molding machine (multi-injection molding machine) and an injection mold to automation and smart management system.
About Huarong's injection molding machine
Machine | Co-injection molding machine - HDC series
Feature |
Dual injection unit Simultaneous injection of two or more different colors/plastics
Patented design for rotary table Triple safety from the mechanism, electric, and hydraulic for rotation accuracy and never fall.
External gearing The rotary table moves more rapidly and accurately.
Option servomotor-drive rotation extra T-type/L-type injection
About Huarong's automation
Device | Telescopic & double robot arm - HRB series
Feature |
Stable and accurate under high-speed operation
Improve the moving speed
Multi-point inserted available
About Huarong's intelligent management system
System | Huarong factory management platform - HFM
Feature |
Master whole plant status and assist in quick and accurate decisions making
From passive maintenance to active maintenance, the system will automatically check the comparison value after production, and users can also set the deviation range according to different products
When the machine detects any slight abnormalities in the data, it will actively report via Line/Telegram timely notification to reduce the occurrence of problems
Dual-color hair clip production video
▶️Video highlights
Machine model | Co-injection molding machine - HDC series
Plastic product | Dual color hair clip, Colorful hair clip, Non-slip hair clip
Row material | PMMA / TPU
Mold cavity | 8
YouTube:

Previous news:PET/RPET Tableware Production Replace Melamine and Acrylic Market at Affordable Price
Next news:Injection Molding Machine - Wide range of products produced by it