【Show you a different Huarong】 - VR 360° Video
2020-12-23 16:48:10
---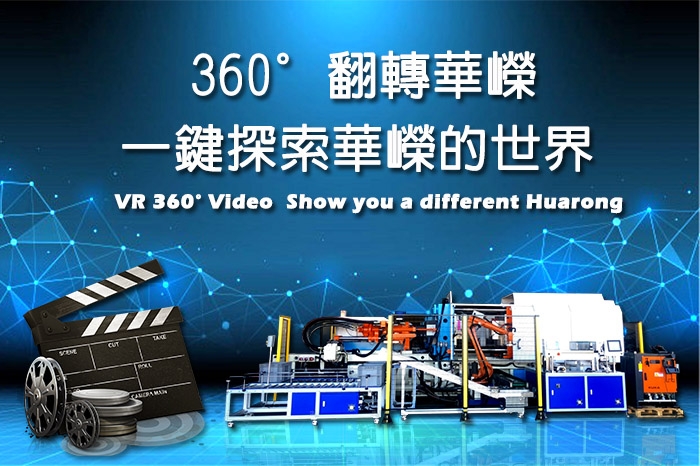 ---
VR 360° Video, Let you enter the world of Huarong with one click! (Link)
Regarding the advanced video technology and the popularization of the Internet to create a "one shot" 360° VR technology. It can be rotated interactively in the video for an immersive online visit.

360 Factory Tour(Injection Molding)
- Fully Automated Injection Molding Production of Auto Parts

Surrounding scene shooting from fully automated injection molding production of auto parts to Huarong factory introduction, smart factory management system and automation, you can interactively rotate left and right in the film to capture the entire space image.
The finished product is a window regulator clip. Replacing the traditional way of a vertical injection machine to manually embed/inserted metal parts into the mold for inserted molding, the injection machine is equipped with a six-axis robotic arm, an automatic sizing and alignment machine (including a vibration plate) and a conveyor belt to achieve fully automated production.
Huarong has the most complete injection equipment, from injection molding machine, automation to smart factory management system with many strong partners to create higher-value equipment for each customer. Click on the link below to let us take you into the world of Huarong.
Link: https://www.youtube.com/watch?v=DV9-pYAUJYY