Huarong Group quality, innovation & industry alliance | K-SHOW
2019-10-12 11:13:39
---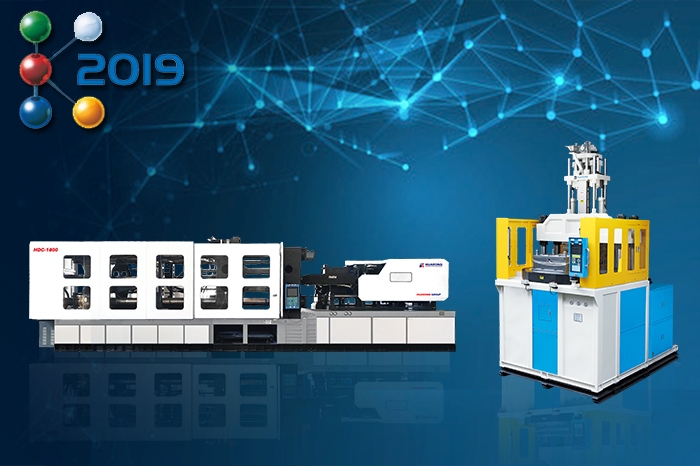 ---
Taiwanese injection molding machine maker Huarong Group has been providing horizontal, vertical, multi-injection, and combination injection molding machines in the 60T to 4000T range since 1986.

Less space and less cost, more opening stroke and convenience.
The company's two-platen machine-NRH series has a longer mold opening stroke suitable for long-size products and shortens movement with precise automatic mold adjustment and fast mold clamping. The machine's mechanical size is shortened by about 20% to 30% compared to toggle machines, which can significantly reduce the cost of plant construction.

The rotary vertical machine-YR series rotates 180 degrees at the same horizontal level, allowing the operator to take and put inserts easily on the operating surface, making it more convenient for production while enhancing production efficiency.

From the production line to the CEO's office to your end customer.
The Huarong factory management platform, HFM, enables full control of the production process in factories around the world. The platform features real-time presentation of production equipment status, micro-abnormal self-check and alert notification, production schedule estimation, and remote on-line checking and troubleshooting.

Through HFM, the customer can achieve automatic intelligent production of equipment. The platform vertically integrates upstream and downstream industries, from the connection of equipment, molds and accessory, combined with sensors, big data analysis, cloud networking and other technologies.

K Trade Fair – Hall 12, A52-33(16-23 October, 2019)
Huarong Group will be exhibiting at the upcoming 2019 K Show at booth A52-33 in Hall 12. On display will be the company's two-platen horizontal machine-NRH series and rotary vertical machine-YR series.